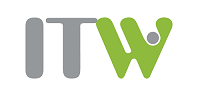 ITW
DataBid is Partnered with ITW
Helping big and small businesses optimize every aspect of their online presence.
ITW is a digital agency specializing in responsive, SEO-friendly website design and development.
When you work with ITW you get access to an integrated team of professionals, including graphic designers, website developers, marketing specialists and videographers.
Get a Quote for Web Design, Digital Design or Internet Marketing.
Partnering With DataBid
Accessible Data
Partnerships with DataBid increase brand awareness and visibility. DataBid informs your business of local, public and private-sector, commercial construction projects in an easy-to-use, intuitive platform. With DataBid, it's easy to see all the information you care about in one place and use it to make faster, better-informed decisions. There is no software to download and everything is accessible to you everywhere you go.
Proven Technology
DataBid reports on all pre-construction phases of a project: in-design, out-to-bid, and bid-results. DataBid also provides accurate plan-holder and bidder information. We leverage proven technology to make you more efficient and save you time and money. DataBid enables construction firms to make business processes more cost effective and more profitable.
For partnership opportunities contact us today! Call: 888-929-3282